At OnTimeContractors, our commitment to customer service includes assisting you with the financing you need to help you start your kitchen or bathroom remodeling. As the largest home improvement company exclusively serving Minnesota, we have strategic alliances with leading financial institutions that allow us to offer you a variety of attractive financing options.


From the comfort and privacy of your home, our consultant will provide you with a toll-free number that lets youspeak directly with a loan professional at the FDIC-approved bank that administers our program. Your financial information is private and paperless (no written application); the approvals are swift and generous with attractive interest rates. During our many years working in this industry, we have developed strong relationships with top loan providers and brokers. These affiliations allow us to offer you competitive products and services with experienced professionals who specialize in serving the home improvement industry.


As property owners in MN, we often have a hidden treasure in our homes: homeowner equity. In conjunction with savvy mortgage specialists, we offer superior programs, rates, and services that let you use this equity to finance your project. Even if you have no equity in your home, you may still be able to obtain a secured loan. Ask your consultant for details.
Commercial Mortgage Lenders & Multifamily Finance
Commercial Loan Direct is a wholesale commercial mortgage lender and a multifamily finance mortgage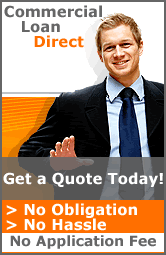 banker.CLD is a business division of Prudential Capital a leading national financial institution. In addition to offering its own financial programs, Commercial Loan Direct haspartnered with institutional investors, Fannie Mae, Freddie Mac, FHA, SBA, USDA, life insurance companies, banks and real estate investment trusts to bring you a wide selection of additional financing vehicles.
With a focus on commercial loans over $1 million, a diversified mix of financing products, a state of the art online commercial lending platform, and a staff of experienced professionals, Commercial Loan Direct provides a cost-efficient solution for apartment and commercial property finance. click on a baner>>
Commercial Loan Direct's Unique Approach to Real Estate Lending
Unlike other mortgage banks and lenders CLD does not service its originations, rather closes and releases the servicing rights to a predetermined purchaser and servicing agent. This allows us to maintain focus on our core competencies - new commercial mortgage originations, quality customer service, and product development. The transition is seamless to the customer, and allows us to maintain a low cost structure, passing on the savings to our borrowers in the form of lower fees and industry low rate commercial real estate financing.
We also accept your Visa® or Mastercard®